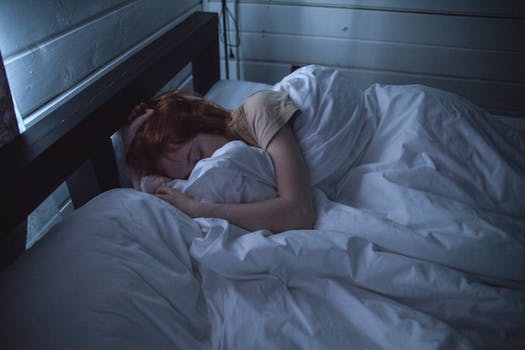 Is Anxiety Interfering With Your Sleep?
Over 18% of nation's population experience anxiety disorders, and the majority of them have sleep –related problems. The lack of sleep can increase not only anxiety but other mood related issues such as depression, anger, irritability, and/or muscle pain. If anxiety or disrupted sleep crops up occasionally, these simple strategies may help you relax your body and mind so you can get the sleep that you need.
Sleep Hygiene
A healthy bedtime routine allows your body and mind to slow down. Take at least half an hour before bed to play quiet music, take a bath, or read a book. Deem the lights one hour before you go to sleep; Avoid electronics an hour or more before your sleep; Spend a few minutes before bed using diaphragmatic breathing to help relax.
Exercise
Regular exercisers fall asleep faster and sleep more soundly. In fact, even a single moderate-intensity workout can improve sleep among people with chronic anxiety. Here are some recommendations for the ones who don't enjoy going to the gym: Stretch often, simple yoga exercises throughout the day will do the trick; Go for a walk; Be active at home by using an indoor trampoline
Steer clear of stressful activities before bed.
Leave the bill paying for earlier in the day, stay away from heated social media exchanges, and skip the evening news.
Put your to-dos on paper.
Instead of letting your brain swirl with all the things that you don't want to forget to take care of, write them down so your brain can relax and let go.
It's not always easy to tell if your symptoms are an indication of an anxiety disorder or just the normal amount of worry. Certain situations, especially the ones we don't like, can cause our anxiety symptoms to spike. Moving, changes in relationships, financial troubles, and speaking in public can all trigger these spikes. If your anxiety has spiked out of control, or has become debilitating to you by interfering with your daily life, it might be time to seek professional help.